SevillaOnlineES supports petitions
August 2012
SevillaOnline has started to gather and include references and links to petitions that are aimed to save the last few unspoiled natural environments from mindless speculation and mass-construction, most specifically and recently: beaches.
Obviously, the goal is to avoid that any more of this:

gets degraded to anything like this: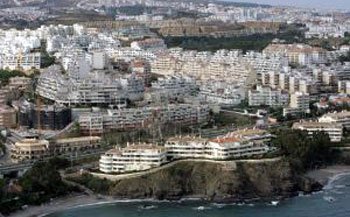 We will gradually add and accumulate existing and new petitions to try and help avoid unspoiled nature go extinct, starting in, but not limiting to, Andalusia.
However, disposing of little time and manpower, we can only "do our best" to try and keep up.
This information is already heavily distributed in Spain, but @SevillaOnline we think that signatures of foreigners (possible future tourists) will have extra impact on the local authorities, so, please, do sign if you want to help save unspoiled nature in Andalusia, or, for that matter, unspoiled nature in general.
Gracias :)
Unspoiled beaches in danger!
Although the main reason to visit the beaches of Costa de la Luz would be specifically their unspoiled character, unfortunately several of them are now being threatened with the construction of the typical massive tourist centers, like: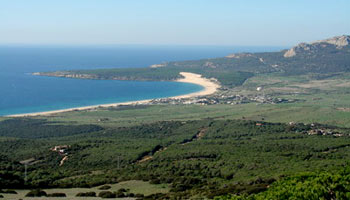 petition at: http://blog.salvarelpalmar.es/
twitter: @salvarelpalmar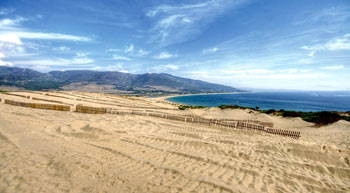 Vista sobre la playa Valdevaqueros, Bolonia - Costa de la Luz
foto tomado prestado: ©Gaspar Serrano
The unspoiled beach of Es Trenc, Mallorca
threatened by yet another macro-hotel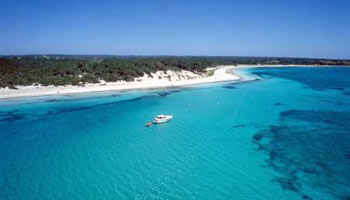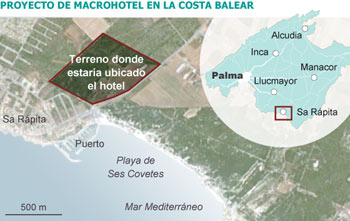 Articles
el Algarrobico, illegal mega-hotel in Almería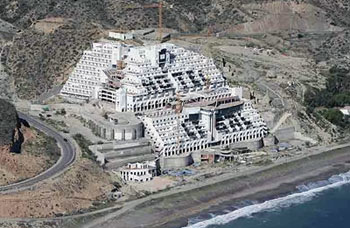 The construction of this mega-hotel of 411 rooms in this protected natural surrounding was declared illegal in 2008 and should have already been demolished.
article in RTVE.es (the spanish public television channel)
Some achievements!
Gran Hotel Atlanterra in Zahara de los Atunes, 2002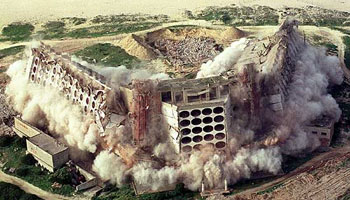 This hotel was illegally constructed in the 60ies on the beach of Zahara de los Atunes and hast never been opened to the public. It was considered to be the main symbol of the fraudulent innovation of public property and it's demolition one of the mayor examples of the government's intention to abandon obsolete and aggressive construction politics in favor of sustainable development of tourism, respectful of the natural environment and quality of the beaches.
article in the spanish newspaper El País
Cap de Creus- Catalonia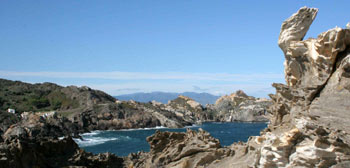 On this idyllic spot there used to be a Club Med, very popular in the sixties and seventies, but abandoned since 2003. It was bought by the government and invested 7 years and over 10 million Euro to bring this exceptional environment back to it's original state.
Save the Cordoba Mosque: please, sign the petition.
The Catholic church in Spain has been exploiting to it's financial advantage the World Heritage Site of the Cordoba Mosque (Mezquita) for decades.
They now even pretend to turn this public site into church estate. They actually have already banned the term Mezquita (Mosque) to impose religious monopoly, while the Mezquita is actually one of the few great universal paradigms of harmony between cultures (main reason why it was declared World Heritage in the first place).
Public pressure is needed towards the government of Andalusia to keep this monument as public property instead of loosing it to private, christian dominion.
Save the Mezquita: please, sign the petition.
Andalusia is the southern-most region of mainland Spain. The outstanding sun and diamond blue skies give the Andalucians their life-loving and friendly character.

Natural park Acantilado y Pinar de Barbate, province of Cadiz
Andalusia is a place of contrasts. The variety of scenery and landscapes ranges from the warm valley of the river Guadaquiver through well wooded hillsides, volcanic deserts, such as Tabernas , to the year-long snow covered peaks of the Sierra Nevada. And then there is some 500 miles of coast with former fishing villages and, now, well established resorts with incomparable beaches to delight the whole family.
The coastline, which stretches for some 500 miles, provides a diverse and important habitat. But probably for most visitors, it is best known for the number and quality of its numerous beaches, all paradises of sand, sea and sun.
The coming together of the Atlantic and the Mediterrean has provided a special combination of waters, salinity, tides, quality of sand and micro-climates - almost all of which to the liking of visitors.
From the Costa de la luz of Huelva and Cádiz, through the Costa del Sol of Malaga and the Tropical Coast of Granada to Almería coast there is something special for everyone.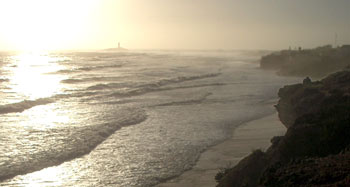 Andalucia is rich in nature and wildlife and takes its protection and people's enjoyment of it seriously. More than 17% of the land (larger than countries like Holland and Austria) is under one form or another of protection. There are some eighty Parks, Reserves and Sites which form a network of graded protection and management.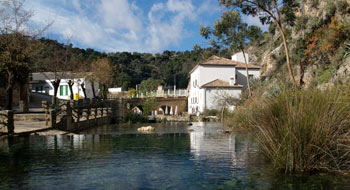 Serranía de Ronda - province of Malaga, Andalusia
The largest land areas of protection are the Doñana National Reserve (province of Huelva) and the Sierra Nevada National Reserve (Granada). These two have been recognised by UNESCO as of world importance.
Next, we have some unique landscapes like the fir forests in Grazalema Park and the calcareous rock formations at Torcal de Antequera and the only desert in mainland Europe at Tabernas in the province of Almeria.

The reservoir of Zahara el Gastor in Zahara de la Sierra
in Sierra de Grazalema natural park, province of Cadiz
In total there are twenty two Nature Parks (Parques Naturales) which cover special mountainous, wooded or coastal areas such as the Cape of Gata in the province of Almeria.